WOMR FM RADIO INTERVIEW WITH NANCY EDWARDS!
CD FUNDRAISING KICKSTARTER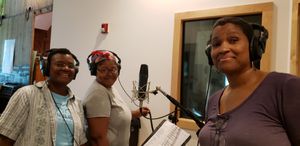 Marcia's debut album of original music is almost complete! We still need to raise funds for the mixing, mastering and duplication of the album. Please click on the Kickstarter button to see how you can contribute to the campaign. We deeply appreciate your support. This CD would not be possible without you!
News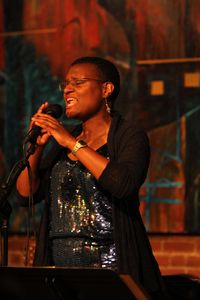 Ken Maiuri's Clubland: Jamming with singer/songwriter Marcia Gomes 
By KEN MAIURI, Staff Writer - Daily Hampshire Gazette
Friday, January 23, 2015
"More trees, less traffic, a slower pace and open space" is what singer/songwriter/multi-instrumentalist Marcia Gomes was looking for when she left Boston and moved to the Valley in January 2012. 
She'd lived in the big city for more than three decades — during which time she graduated from the Berklee College of Music with a degree in voice and songwriting and performed in numerous busy jazz, R&B and pop bands — but Gomes was ready for a change. She soon discovered her new home offered more than just peace and quiet. 
"I found the Valley to be extremely welcoming to new artists and musicians. I was inspired by the thriving music scene out here," Gomes said in an interview earlier this week.  Read more
Art People: Marcia Gomes | singer-songwriter 
By Kathleen Mellen, Arts Editor - Daily Hampshire Gazette
Thursday, May 08, 2014
 
"There is no me without music," says singer-songwriter Marcia Gomes. "It's part of who I am." 
Gomes, who lives in Granby, grew up in a music-loving household in central Massachusetts, where her extended family often gathered to tell stories and sing songs.  Read more